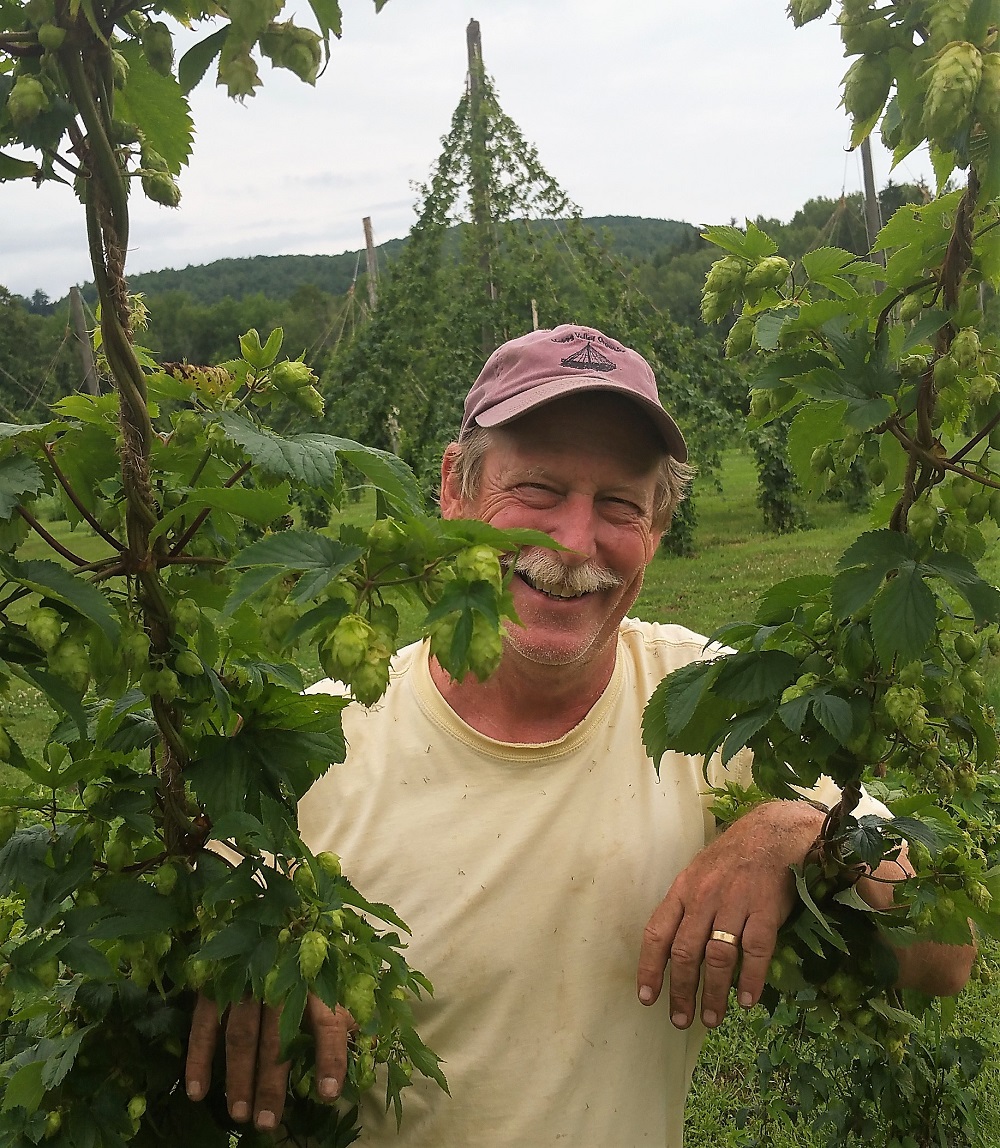 We are a small Vermont farm, specializing in locating, nurturing and producing Heirloom Hops for brewers. Our preservation efforts are supported by our unique range of condiments. We hope you enjoy them. 
Order Pick-up
You are welcome to pick up your order at the farm at 472 Center Street in Pownal, VT. E-mail vthops@comcast.net to set up the visit. We also distribute at the Bennington Farmers Market. Visit their website for days and times: https://www.benningtonfarmersmarket.org/
There is no minimum order size.  You can order anything you see listed.
Shipping
We are happy to ship any of our shelf-stable products (Maple Beer Mustard, Herb & Spice Rub, Kimchi Ketchup, and Kimchi Paste) with the least-expensive rate. Those not shelf-stable (Fresh Horseradish, Horseradish Sauce, Horseradish/Jalapeno Hot Sauce and Bacon Pub Cheese) may require expedited shipping. Place your order for products, and we will calculate and add in the shipping cost.